Innside Meliá Madrid Suecia, urban lifestyle hotel in the heart of Madrid!
This is the third Innside Hotel opening in Madrid, Innside by Meliá are urban lifestyle concept hotels for business and leisure travelers. This one is located in a prime location, just beside the «Círculo de Bellas Artes» in the heart of Madrid, close to the historic areas such as Calle Alcalá, Gran Vía and Cibeles.
Photo Source: wikipedia.org
The building was once home of the famous writer Ernest Hemingway in the 50's, more recently it was operated as a hotel.
Photo Source: viconews.com
120 guest-rooms and 7 suites are available. They feature the latest available technologies, Wi-Fi, free non-alcoholic minibar and even leaving-room and terrace for the suites. One room has stunning panoramic views over the city, the Loft Premium.
A very nice cocktail bar occupies the penthouse and there are two restaurants available as well as a lounge bar. A very nice fitness center and swimming-pool are available at the penthouse.
For more information and bookings please visit: Innside Madrid Suecia and if you wish to rent a car in Madrid or anywhere else in the world, check our latest offers and locations here: www.autoturistica.com or contact us.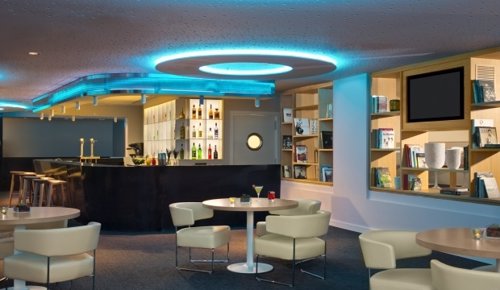 Photo Source: europapress.es