Great mountain destination in Spain
Spain might be known as a sunny beach holiday destination but the country has much more to offer. We have good news for mountain lovers as it is confirmed Panticosa Resort will re-open its Gran Hotel next november.
Photo Source: revistagranhotel.com
The Gran Hotel was built in 1896 and refurbished in 2004. The original façade was restored but maintaining its original look. It is a 4 stars hotel with 42 guest rooms, restaurant, library, bar, thermal spa, meeting rooms and amazing 5'800 meters square garden. It is part of the Panticosa Resort in the Valle de Tena, Huesca. The resort has another 4 stars hotel, Hotel Continental and the Thermal Spa of Panticosa, 8'500 meters square built around the power of the water from the Manantial de Tiberio. A water that comes out at 53ºC and has many exceptional health benefits.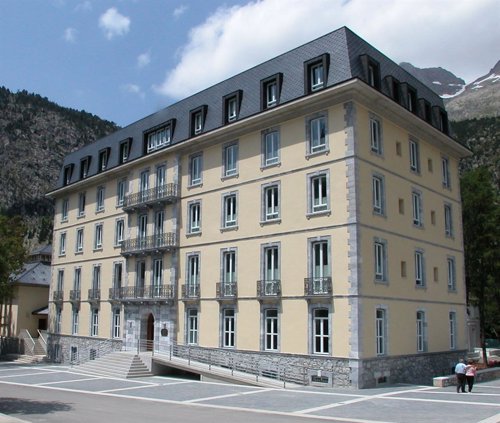 Photo Source: europapress.es
Only open during the winter season it will, from November 2013 operate all year round. A fantastic destination for winter and summer sports, nature lovers, families and incentives or meeting groups.
For more information and bookings please visit: Gran Hotel Panticosa and if you need to rent a car while in Spain or anywhere else in the world, check our latest offers and destinations here: www.autoturistica.com.

Photo Source: panticosa.com