Whitepod Eco-luxury hotel and Alpine experience
Whitepod is a wonderful and amazing concept of eco-luxury hotel located at 1400 meters, in a private ski area at the foot of the «Dents-du-midi» in Valais, Switzerland.
Photo Source: hotel-pictures.net
It offers 15 spacious and luxurious domes or «pods», 5 family and 10 standard pods. Each pod is a 40 m2 tent anchored  on a wooden platform offering breathtaking views of the Alps. They are super cosy and offer all the comfort you could dream of, king-size bed, full fitted bathroom with toilet and shower, wood burning stove, a mezzanine that can fit 2 single beds and a terrace with nice furniture to enjoy the views open-air.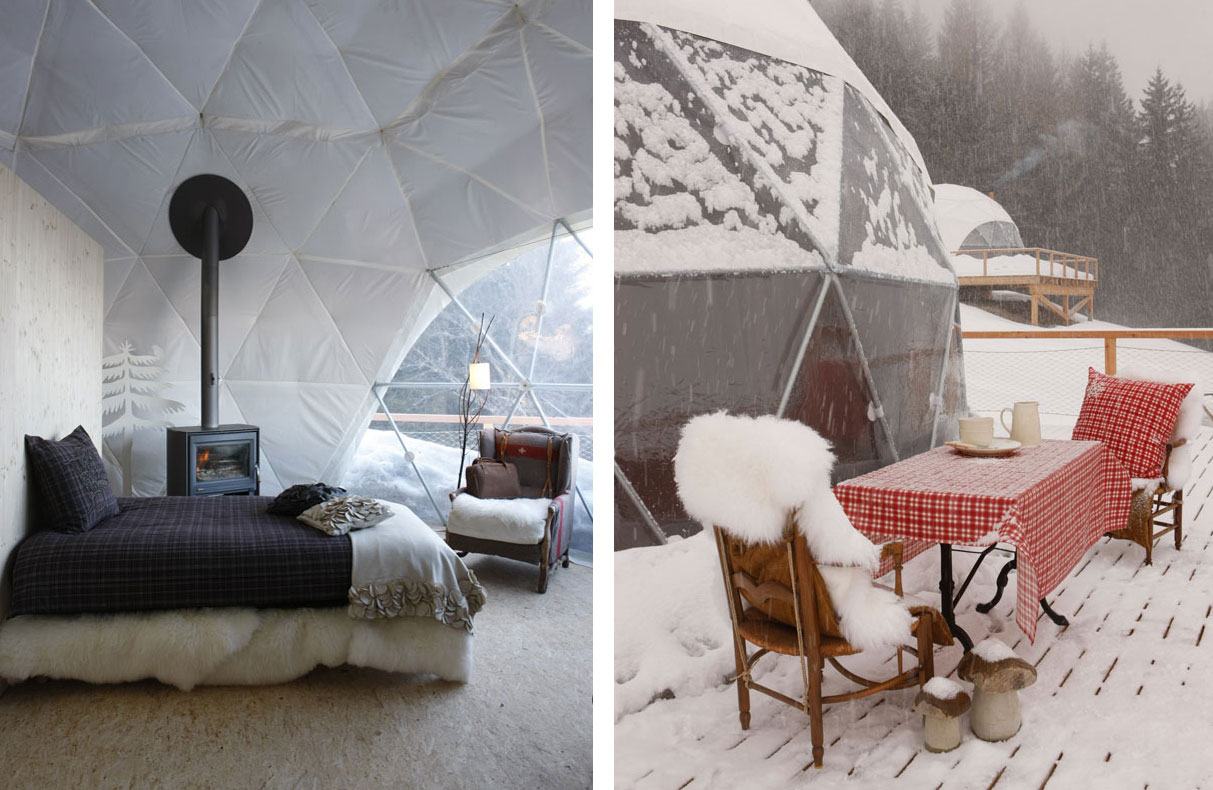 Photo Source: homedoo.com
Check-in procedure is held at «Les Cerniers Restaurant» which also offers a wonderful traditional and refined cuisine for lunch and dinner. The Pod-House located in the middle of all pods, is the meeting point for all guests to enjoy breakfast, drinks, games, wellness area with sauna & japanese bath or watch a movie in the high tech projection room!
Whether you stay at the Whitepod in winter or summer there are so many activities offered, to name just a few, 7 km of ski slopes, a la carte wellness treatments, dogsledding, cani-cross, hiking, trekking, private ski classes and paragliding.
Photo Source: alpineguru.com
A unique ecological concept awarded with the World Prize for Sustainable Tourism in 2005.
For more information and bookings please visit: Whitepod and if you wish to rent a car in Switzerland or anywhere else in the world, remember to check our offers here: www.autoturistica.com or to contact us!
Photo Source: honestlywtf.com